iterations.design issue 001
Your weekly newsletter to inspire & enhance your product iterations.
It's been a really tough week, but I am so proud to finally launch this first issue of iterations.design… Allow me to introduce myself. My name is Julian Paul. I am a Bermudian born growth mindset freak with a love for house music and an Austrian passion for skiing. In my day-job, I am currently building ventry.io and ageofus.io with my core focus being developing and managing anything product related from within. So, my love for products has sparked the creation of this newsletter, which I hope will give you the necessary creative juice to squeeze out just that bit more productivity out of your already hectic week of hustling and bustling in this quickly changing business world. So, without further ado, let's kick this off:
iterations.design is an effort to find the best way from point A to point B within product design & development. As product people, we are always on a journey that oftentimes includes a gruelling process, with many windings roads and insurmountable amounts of macro/micro decisions. This is especially true when considering the fact that products are always evolving and adapting, whilst leaving their iterations mostly chaotic & uncontrolled. iterations.design wants to change that by gathering tools, stories & inspirations around a community that seeks to enhance this never-ending product iteration process.
---

first
TOMO - Student Job Finder. Find it on Dribble! by Marina Mizoguchi, an illustrator in UI/Visual Design from Indonesia.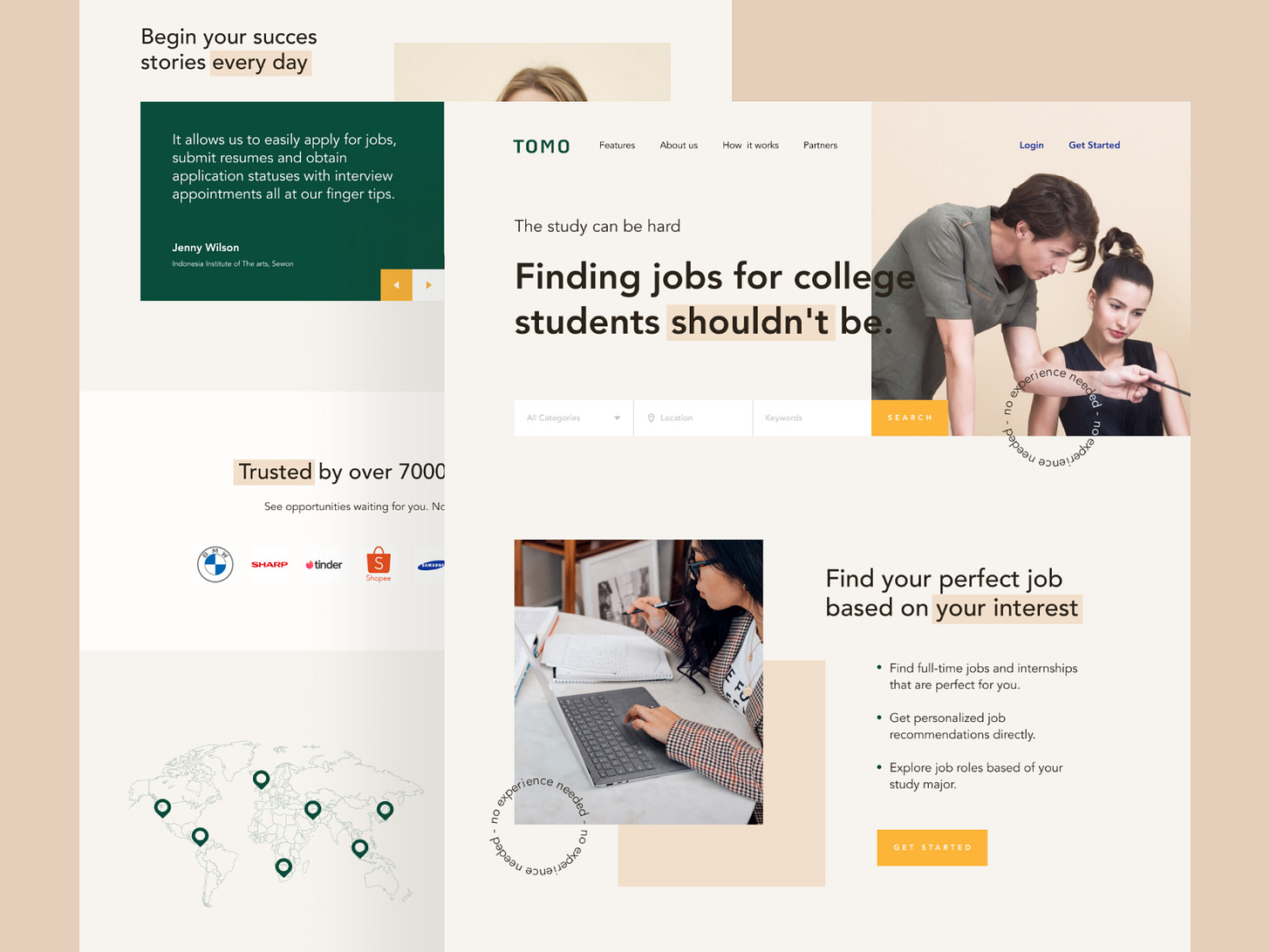 second
Mmmm - a brand exploration. Find it on Dribble! by Eddie Lobanovskiy, founder and creative director at Unfold.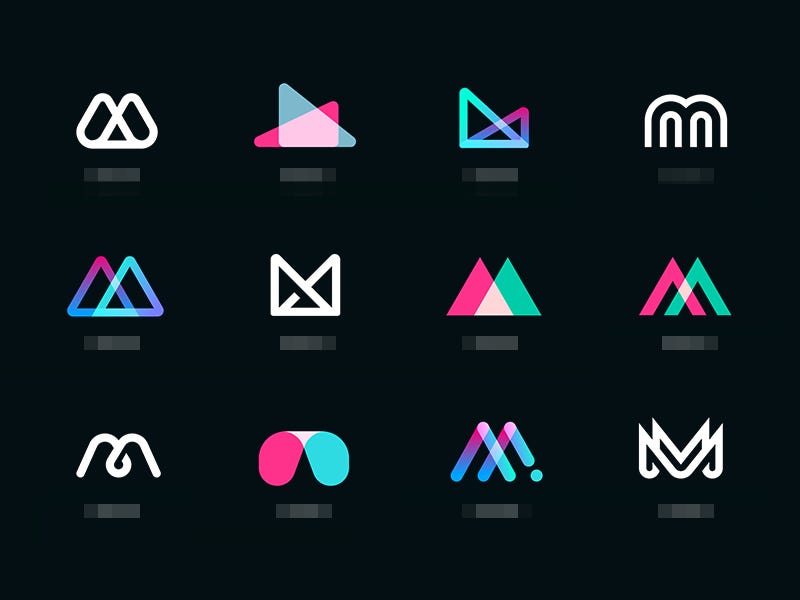 ---

first
Burger King Hired an Absolute Genius — and It Paid Off by Sean Kernan
A great marketing idea can fall out of the sky during a brainstorming session. There will be a bunch of people sitting at a table. They might be stumped. They may have been through 1,000 bad ideas. There could be silence. Then eventually, someone will say, "What if we did this…?" …
Read the full article on Medium HERE.
second
It's time to build…small things by David Frankel
"It's time to build," is the new tech mantra and rightly so. We are unequivocally beset by challenges that require action but the best founders always seem to solve problems by maniacally focusing on …
Read the full article on Medium HERE.
third
Simple design is dead. Welcome to Apple's era of customisation by Mark Wilson
At Apple's largest event of the year, the Worldwide Developers Conference (WWDC) this week, the company revealed all sorts of big news. An iPhone can now translate French and unlock a BMW. Your Homekit doorbell can now identify who is standing at your porch—and beam that to your Apple TV …
Read the full article on on Fast Company HERE.
---

01 → Mailbum: Email signatures without the fuss.
02 → Passbase: Verify your user's true identity in seconds.
03 → The News: Read Designer News, Hacker News, Dribbble, Tech Crunch, Github, Product Hunt, Reddit and many more.
04 → Pliim: Safely share your screen with one click.
05 → Post COVID-19 Trends Report: See what's coming after the crisis ends.
---
Thank you so much for reading this far! I really appreciate your time and would also be very grateful if you found this newsletter not only useful, but also worthy of sharing to your closest friends and family (don't forget to check out the site iterations.design):
I am Julian Paul, the maker of iterations.design. you can find out more about me HERE and shoot me a message over LinkedIn anytime! I would love to chat 👋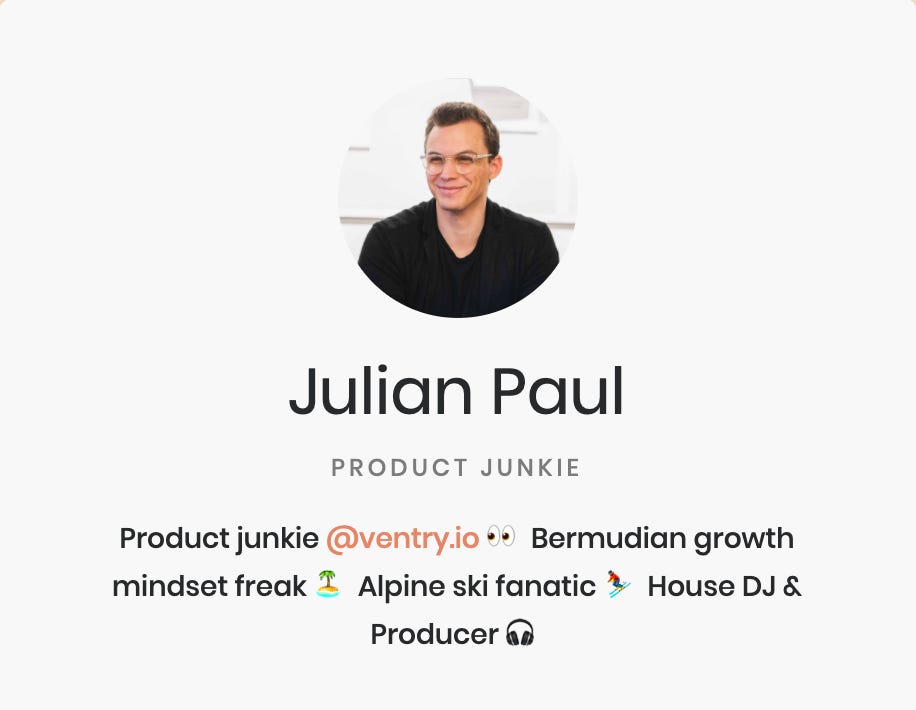 Cheers & until next Saturday!