iterations.design issue 003
Your weekly newsletter to inspire & enhance your product iterations.
Another one! I hope you are all doing brilliantly during these summer days. This weeks iteration is an interesting one, as I tried to focus on the quality of each of the Inspos, Stories and Tools you just received. If you have any in depth thoughts on the format of this newsletter, please do not hesitate to reach out to me! I would love to chat: hello@iterations.design. In the meantime… Let's get into it! (The first 5 issues will include an explanation of what iterations.design is and what it is intended to be… so please skip this next quote section if you've already memorised it ;)
iterations.design is an effort to find the best way from point A to point B within product design & development. As product people, we are always on a journey that oftentimes includes a gruelling process, with many windings roads and insurmountable amounts of macro/micro decisions. This is especially true when considering the fact that products are always evolving and adapting, whilst leaving their iterations mostly chaotic and uncontrolled. iterations.design wants to change that by gathering tools, stories & inspirations around a community that seeks to enhance this never-ending product iteration process.
---

first
Plant growing app. Find it on Dribble! by Sudhan Gowtham, Designer | Illustrator | Music Lover.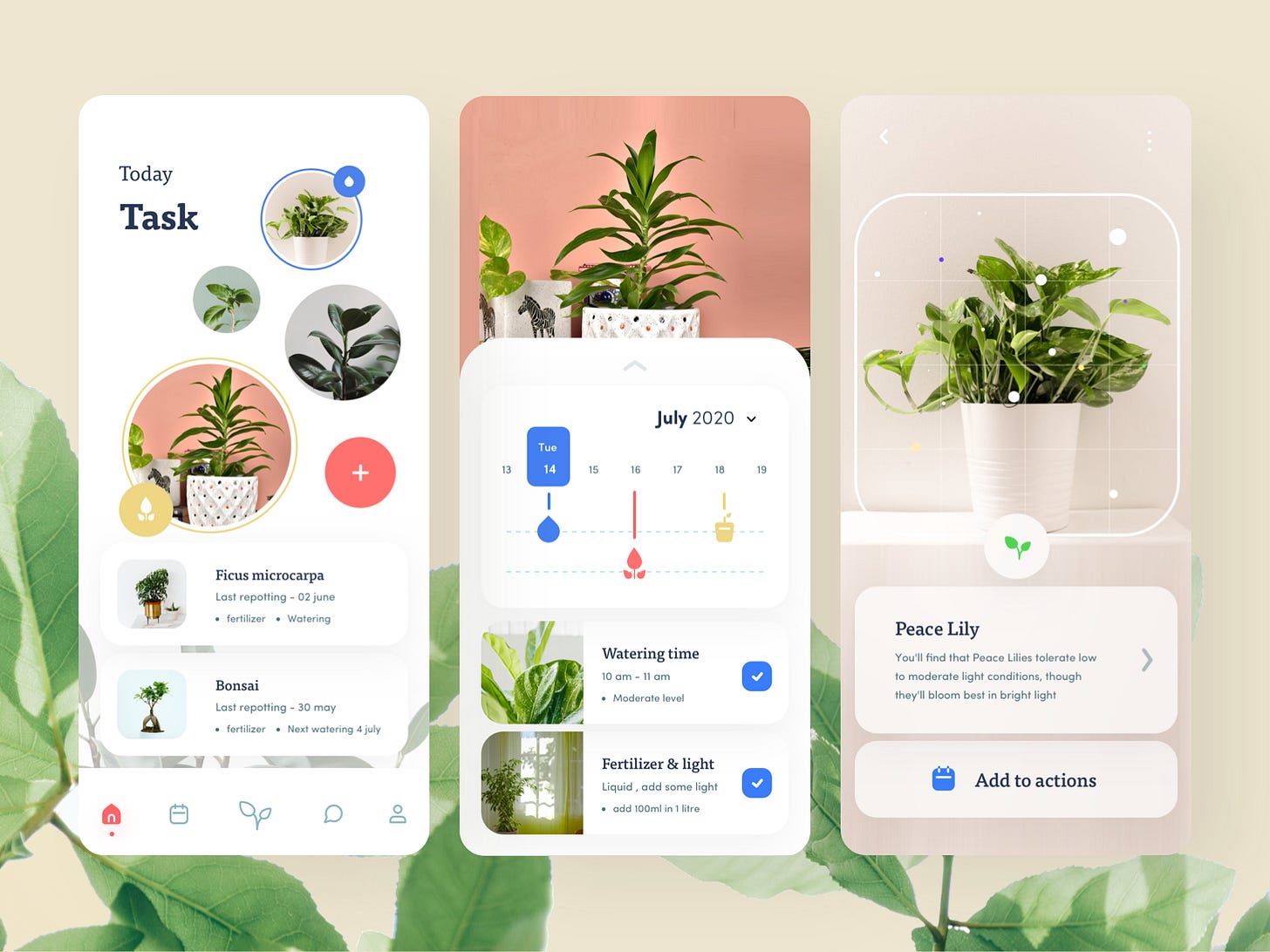 second
Portfolio — 001. Index. Find it on Dribble! by Andreas Antonsson, Interaction Designer & Creative Developer.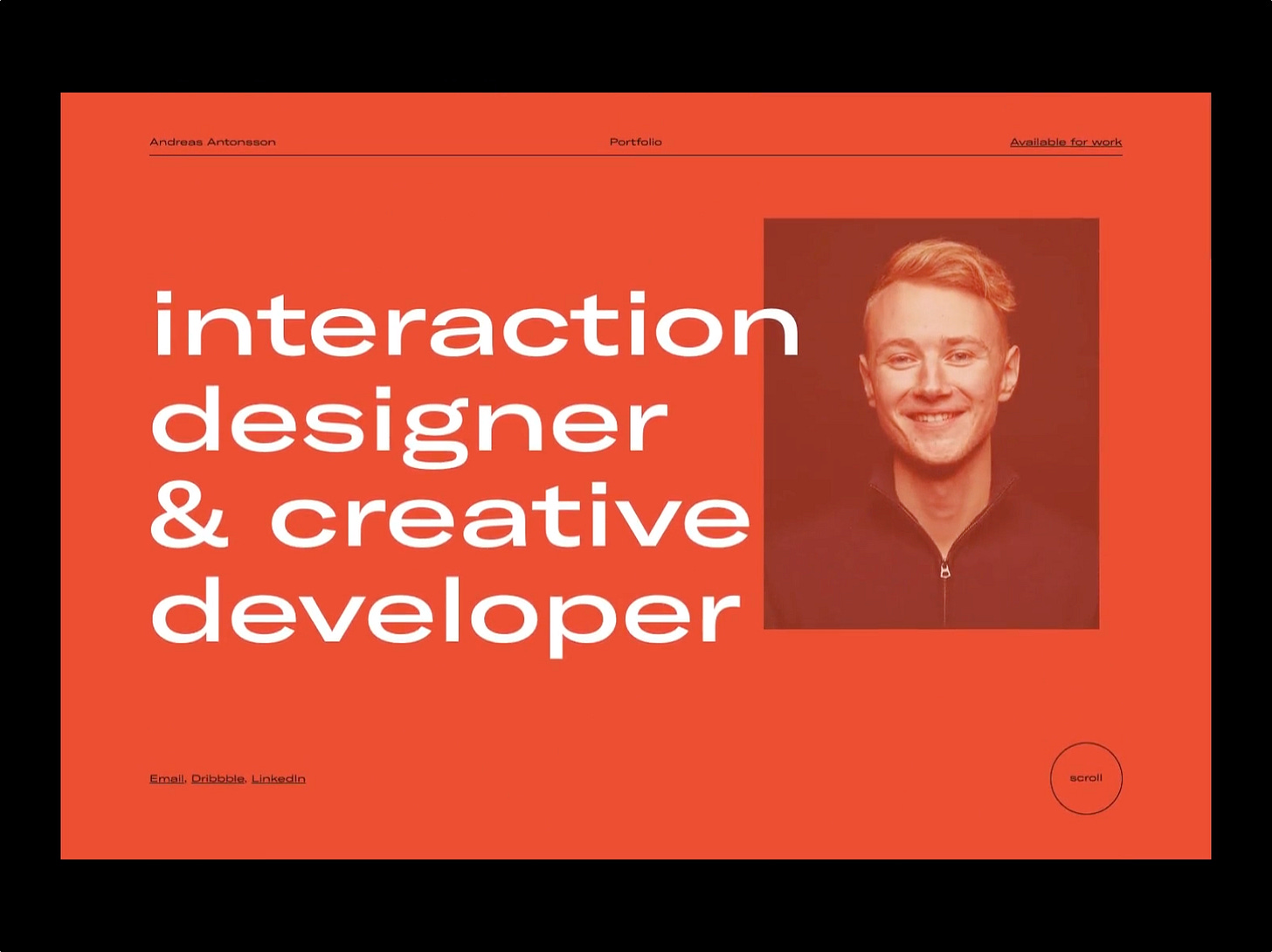 ---

first
The Lost Satisfactions of Manual Competence by Cal Newport
Chris Anderson opens his 2012 book, Makers, with a story about his maternal grandfather, Fred Hauser. Anderson recalls a childhood experience spending a summer with his grandfather at his bungalow in the Westwood neighbourhood of Los Angeles …
Read the full article on Cal Newport's Homepage HERE.
second
Why Product Thinking is the next big thing in UX Design by Nikkel Blaase
When thinking of User Experience, we often think of a simple, beautiful, and easy to use feature-set of a product, that makes the user's life easier. But as a matter of fact, features are merely a small, fragile part of the product. They are only a few of many thinkable solutions for a user's problem the product tries to solve. Thinking in products means thinking in specific user's problems, in jobs to be done, in goals, and in revenues …
Read the full article on Medium HERE.
third
This Brilliant Marketing Strategy Costs $0.12 by Zulie Rane
Alison J. Prince, now the creator of four multi-billion dollar businesses, has a story a lot of us may find familiar: She spent a lot of money getting a degree she wasn't passionate about, just in order to achieve financial stability. As soon as she got her first job as a teacher, she made so little money that she was actually eligible for food stamps …
Read the full article on Medium HERE.
---

01 → Validator App: A New Standard For Validating Your Ideas Stop wasting time on development before making sure people want your product.
02 → Meeting Bar: A menu bar app for your calendar meetings (macOS 10.15+). Integrated with Google Meet and Zoom so you can quickly join meetings from event or create ad hoc meeting.
03 → Product Checklist: A collection of best practices for building products —from idea to launch.
04 → Typelane: Welcome new talent better, wherever they are.
05 → Scraper AI: Extracting data from the web is hard.
---
Thank you so much for reading this far! I really appreciate your time and would also be very grateful if you found this newsletter not only useful, but also worthy of sharing to your closest friends and family members (don't forget to check out iterations.design):
---
iterations.design is made with 🧠 by Julian Paul. You can find out more about me HERE and/or shoot me a message over LinkedIn anytime! I would love to chat 👋