iterations.design issue 005
Your weekly newsletter to inspire & enhance your product iterations.
Back at it again! What a long and rather rough week. This week I am testing out a different timestamp for yet another iteration. I am also considering moving this newsletter to weekdays. What do you all think of that? Do you have any other feedback or questions? I would love to chat: hello@iterations.design. In the meantime… Let's get into it! (The first 5 issues will include an explanation of what iterations.design is and what it is intended to be… so please skip this next quote section if you've already memorised it ;)
iterations.design is an effort to find the best way from point A to point B within product design & development. As product people, we are always on a journey that oftentimes includes a gruelling process, with many windings roads and insurmountable amounts of macro/micro decisions. This is especially true when considering the fact that products are always evolving and adapting, whilst leaving their iterations mostly chaotic and uncontrolled. iterations.design wants to change that by gathering tools, stories & inspirations around a community that seeks to enhance this never-ending product iteration process.
---

first
XRP Symbol. Find it on Dribbble! by Eddie Lobanovskiy, Founder & Creative Director at Unfold.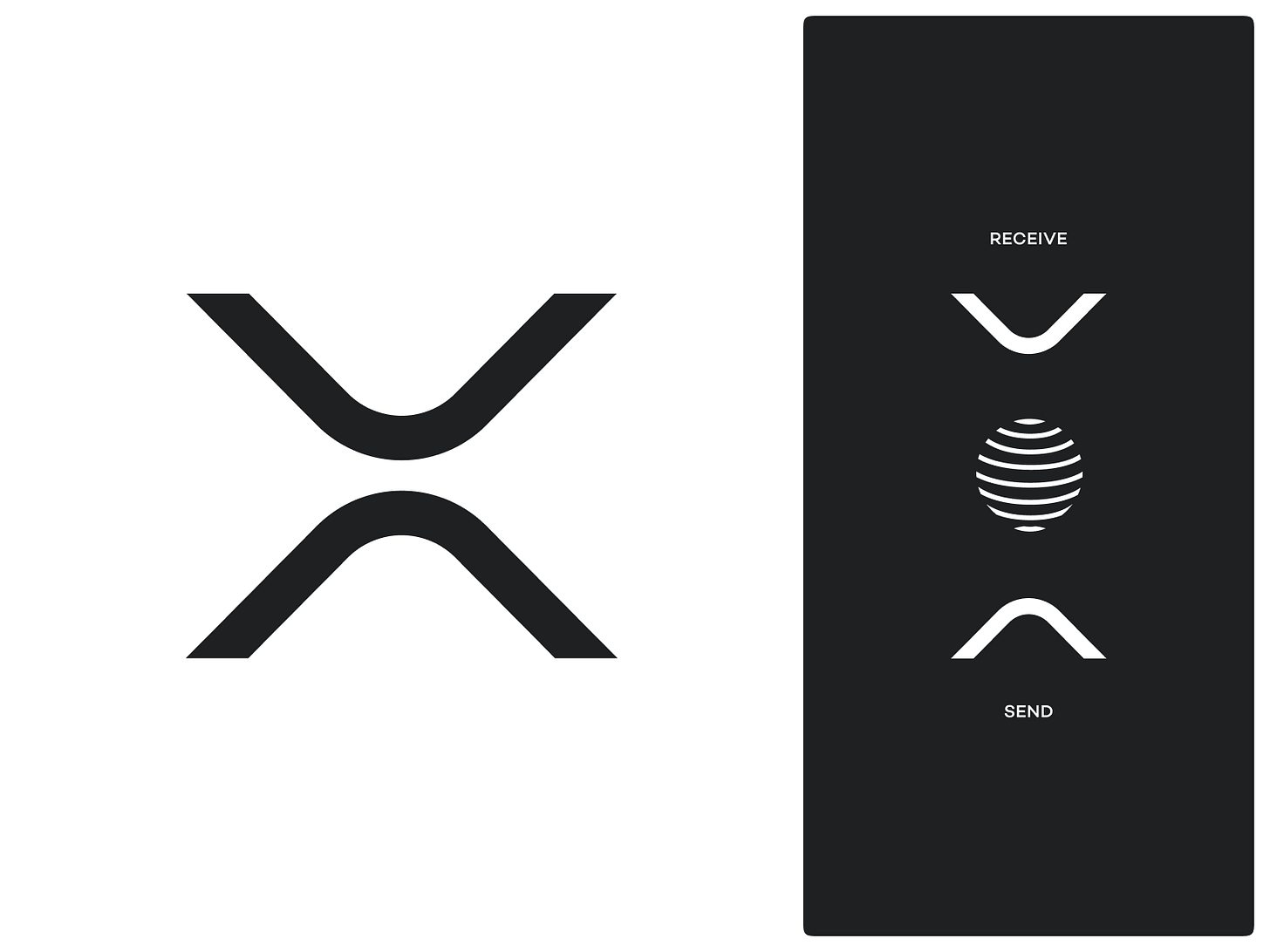 second
Modern Real Estate Site. Find it on Dribble! by Ted Kulakevich, Branding | Illustration | at Unfold Co. Created By Design.
---

first
How to Tap into Your Subconscious Mind for Creative Genius by Christopher D. Connors
… It can come and go by the minute, hour or day. It's hard to get into a groove of creative flow where our mind is supplying brilliant ideas. There are habits and methods we can create to get us to this sacred place of consistent creativity. The problem is staying there all the time. So, this article is more about "cutting your losses" and trying to maximize your time in creative genius. …
Read the full article on Medium HERE.
second
Minecraft, Dropbox, and Amazon Prime Use the Same Strategy to Keep You Hooked by Anshumani Ruddra
As the economy takes a hit, consumers are getting much more selective about where they spend their dollars. To hold onto customers, businesses try to build some kind of moat, to keep the competition away from their customers and market share and long-term profits. Most businesses build moats by erecting barriers to entry against competitors. Incumbents are able to direct large amounts of resources, expertise, and intellectual property toward their products, making it expensive and difficult for new entrants to disrupt them …
Read the full article on Medium HERE.
third
Content Used to Be King. Here's What's Next by Dave Schools
If you have a brand — any kind of brand at all — you probably publish content. If you publish content, people probably (hopefully) consume it: subscribers, followers, viewers, or readers. Ideally, they're your customers. This swath of people who likes your stuff, supports your brand, buys your products, hires your team, donates to your cause, and so on — this is your community …
Read the full article on Medium HERE.
---

01 → Founders Path: Where SaaS Founders Get Funding.
02 → Pastryy: Get quality feedback on your logo, website, and mobile app designs..
03 → Font in Logo: Search 'n find FONTS used by World Brands.
04 → Zap BG: Remove background fast & easily.
05 → Material IO: Build beautiful products, faster. Material is a design system – backed by open-source code – that helps teams build high-quality digital experiences.
---
Thank you so much for reading this far! I really appreciate your time and would also be very grateful if you found this newsletter not only useful, but also worthy of sharing to your closest friends and family members (don't forget to check out iterations.design):
---
iterations.design is made with 🧠 by Julian Paul. You can find out more about me HERE and/or shoot me a message over LinkedIn anytime! I would love to chat 👋